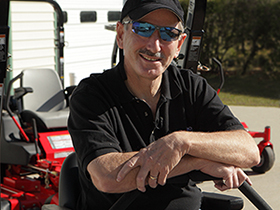 Your Snapper Pro Dealer Network
The Snapper Pro dealer network is concerned about you and your business. They are experts in the outdoor power equipment industry and are dedicated to exceeding your expectations for sales, service and parts support. Your local Snapper Pro representative is a professional who knows the products, features and specifications of each piece of Snapper Pro equipment and can help you select the right product to meet your needs.
For more than 50 years, Snapper has been trusted as a leading premium brand for its durability, high performance and parts availability. In the event you should need a repair, factory-trained service technicians are available with quick diagnosis and a genuine, Snapper parts inventory helping you get back on schedule, fast!
As you "surf" through this Website, you will see a new line of Snapper Pro equipment available only at independent, authorized Snapper Pro dealers. Our goal is to give you as much information about our products as possible to aid you in your equipment purchase decision. Go ahead, do your homework, then stop by your Snapper Pro dealer for a test drive. You will be glad you did.